Are You Ready To End All Money Concerns?
Discover How Easy 1Up,  The Cash App, & New Age Money Systems Can Give You Total Financial Freedom!
Take Your Income From $75 To A Whole New Lifestyle Within 3 Weeks!
QUESTION: Are you stuck? Not knowing whether your job is gonna require you to get a shot? Are you sure you even want to get a shot?
How would you like to rise up above all that by referring 5 people to a $75 out-of-pocket product and receiving an immediate $250 commission on each one? $1,250 total to you, in as little as 1 day! Then your 5 referrals upgrade and buy your $500 product with you receiving the full $500 commission, paid instantly to you? That's $2,500 to you!  next, this repeats when they upgrade and buy your $1,000 product, for $5,000 paid to you, INSTANTLY! Next the same with your $2,000 products. An unlimited number of referrals, and an unlimited amount of money you can earn here!
YOUR DAYS OF WORRYING OVER MONEY JUST MIGHT BE OVER!!!
How, you ask? Simple! Go to the Cash App to borrow $200 utilizing their new Borrow feature.
Sign up for the Easy 1Up program at the $250 level. Your out-of-pocket expense - $75. $25 goes to Easy 1Up for admin fees.
Your $200 loan can be paid back in 4 - $50 weekly installments.
Next, proceed to refer 6 people to this opportunity. You'll receive your first $250 commission instantly after your first referral, paid directly via Cash App. You'll lose your 2nd sales commission to your sponsor, and gain the 1st commission from everyone else you refer, and the 2nd commission from everyone they refer, to infinity.
You'll receive immediate $250 commissions on your 1st, 3rd, 4th, 5th, and 6th referrals, $1,250 total, possibly within your 1st week.  You'll earn a $250 commission on everyone who joins under you after your 2nd referral,  paid instantly and directly to your Cash App.
If each of your associates refers at least 2 people each,  you'll receive the 2nd sale from each associate., allowing you to earn another $250 on each sale. You receive $250 to $2,000 commissions on everyone you refer, and $250 to $2,000 on the 2nd sale made by everyone you refer, to infinity as they upgrade from week to week. This could amount to a new weekly income to you of more than $1,000 with ease! And your out-of-pocket expense is only $75 one-time!
Easy 1 Up's Income Potential Video
(Note: The income examples given in the video below are based on participants joining at the $500 level with 2 referrals. The examples we give above are based on everyone joining at the $250 level - $60 out of pocket, $200 Cash App loan - with 4 referrals.)
YOU CAN ACTUALLY GET STARTED WITH EASY 1 UP FOR AS LITTLE AS $25 plus a $5 admin fee.
Click graphic below to sign up for the Cash App.
If You Don't Have Cash App Another Loan Option is FastLoanAdvance. Borrow the full $250 Here:
Here's How You'll Really Kill It:
You can EXPLODE your income tens of thousands more by referring your associates to our unique crypto to cash program. Here you'll simply reward your Easy 1 Up sponsor by sending him/her 3 coins of the cryptocurrency Litecoin.  Here you'll be joining New Age Money Systems in the 3rd phase of the program, bypassing phases 1 and 2, and quickly getting into some serious money!
You do this by signing up for a cryptocurrency account with Coinbase and funding your account with an approximate $500 Litecoin purchase, which you'll have already earned.  Everyone you signed up into Easy 1 Up will follow you into New Age Money Systems by sending you 3 Litecoin. 
The New Age Money Systems program is not a company. It is simply a strategy that is being employed by thousands worldwide to capitalize in a substantial way on the cryptocurrency markets. As they advance through the 6 phases of the program, each of your partners will return to make additional Litecoin donations to you.  This simple program can put an additional 6 figures in your pockets within the next few months!  Full details can be found here:
However, everyone starts by joining the Easy 1 Up program.  When joining the New Age Money Systems program after starting here in Easy 1 Up everyone starts in Phase 3 because they'll already have earned enough money to begin New Age Money Systems in Phase 3.
Important: To get started by signing up for Easy 1 UP contact the person who referred you here.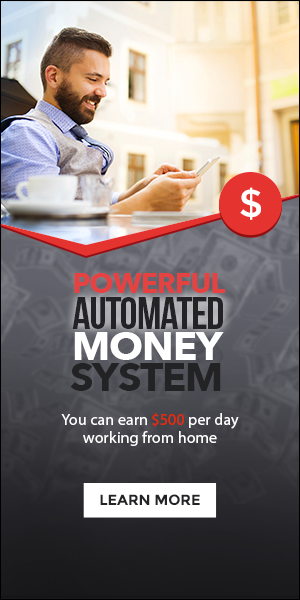 Easy 1 Up Hotline
1-718-887-9581
on cell phone, tap number to reach the Hotline
---
---